NOTICE:
Our Practice has MOVED
Our new location is:
Suite 405
1815 South Clinton Ave
Rochester, NY, 14618.
The NEW phone number is 585-565-3500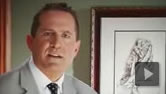 ---
For appointments call
585.565.3500
Fax Number:
585.434.4081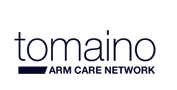 Listed below are the major areas of our focus. What sets Tomaino Orthopaedic Care apart is that we take care of your entire arm---from your fingertip to your shoulder.
At many large specialty practices, despite having comparable expertise, you may see the "Sports Doctor" for a shoulder sports injury, for example, but he or she may need to refer you if you have arthritis. If you are referred to a Hand specialist, and you have more of an elbow problem, you may need to be referred again to another doctor. If it becomes clear that your problem is work-related, you may need to see yet another type of physician. If you had trauma, and have a fracture that requires specialized care, you may need to see a "trauma doctor." And if you require "urgent care", you may not even see the doctor!
We are unique in that our Focus is the anatomical area—the entire arm-- and all of its conditions and treatments. Thus, your care will be comprehensive and ultra-coordinated, in one location, by one expert.

Second Opinion Program