NOTICE:
Our Practice has MOVED
Our new location is:
Suite 405
1815 South Clinton Ave
Rochester, NY, 14618.
The NEW phone number is 585-565-3500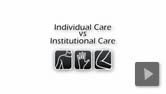 ---
For appointments call
585.565.3500
Fax Number:
585.434.4081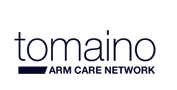 At Tomaino Orthopaedic Care, we practice differently. My team and I believe that the Art of caring for you (and your arm) is as important as the Science. My expertise is comprehensive for the Shoulder, Hand and Elbow. And, I take care of the most complex cases, including failed previous surgeries, as well as typical straight forward cases.
If you are interested in a "care experience" that is more than "transactional"---if you seek more than experience and expertise, but hope also to build a meaningful relationship with your Orthopaedic Surgeon, it will be our privilege to help you feel better.
Our Values

Commitment: We are here unconditionally for our patients. There is no judgment.
Compassion: Our patients feel listened to, and cared for physically, emotionally, spiritually
Accountability: We behave with excellence, integrity, and full responsibility
Our purpose is to provide excellent medical care and a supportive, mind-body-sprit connection that assists patients in their journey toward wellness.
From the minute you become our patient, My Team and I regard Your Care and Well-being as our number 1 priority. Yes--I continue to publish and perform clinical research, and spend many hours each week studying the latest research in numerous publications—but my mission is singular—your confidence in me, and the quality of your care.
My team and I share a culture of respect, compassion, service and hopefulness. We want you to feel empowered to share in decision-making and to let us know how we can best meet your needs. I will freely share medical information about best practices with you. If and when you do not understand your diagnosis and treatment plan, you simply contact me, and we continue the dialogue.
My Team and I will be available to you 24/7 by email or phone so that you never get a busy signal when you have questions or concerns. You email me and we call you back—it's that simple.
We offer same week, and when necessary, same day appointments. I will wait for you, rather than the other way around. You never have to wait weeks for an appointment.
I will provide all components of your care myself—You can absolutely trust in that commitment —a Resident or Fellow in training will never be performing any aspect of your care. Nor will you see a Physician's Assistant time after time, without seeing me.
When it comes to the Shoulder Hand and Elbow, I have spent my entire career acquiring experience, and developing the highest level of expertise and surgical skill. From Sept 2002 until April 2007 I served as Professor and Chief of the Division of Hand Shoulder and Elbow at the University of Rochester, and before that I was on the Faculty at the University of Pittsburgh Medical Center beginning in 1994.
I am Nationally Recognized as a Thought Leader in my specialty. I have served as an Associate Editor of the Journal of Hand and Upper Extremity Surgery, Microsurgery, and Orthopaedic Knowledge Online, and am currently on the Editorial Boards of the Journal of Shoulder and Elbow Surgery and the American Journal of Orthopaedics. I am a consultant to several Orthopaedic Device companies. I have published more than 150 articles and book chapters, and am asked to give lectures around the country nearly monthly on shoulder, hand and elbow topics. These accomplishments reflect my endless pursuit of knowledge, and ensure that you will receive the most contemporary and cutting edge care in Upstate NY.
Most of my patients are referred by other physicians for consultation regarding complex problems and failed initial treatment. So, from routine to complicated, I am uniquely qualified. There are no Shoulder Hand or Elbow problems for which I will need to refer you elsewhere for care.
Because my expertise includes the Shoulder Hand and Elbow, my evaluation of your problem will not be restricted to a single part of your arm—so you will receive the most comprehensive assessment available anywhere.
I am one of the most experienced Shoulder Arthroscopists in the region. I am one of a few shoulder surgeons in the region to have successfully performed more than 1500 Arthroscopic rotator cuff repairs, and our success rate is greater than 90% in terms of patient reported pain-relief and functional return.
I am one of the most experienced Comprehensive Upper Extremity Arthritis Surgeons in the region. No other provider in the region performs more shoulder replacements than I do, including Reversed arthroplasty for rotator cuff deficiency. These numbers have resulted in both the highest levels of quality and the finest outcomes. I perform reconstructive surgery for the arthritic thumb basal joint, wrist, and elbow as well. I also have special expertise in the treatment of rheumatoid disease.
I am one of the most experienced Peripheral Nerve Surgeon and Microvascular Surgeons in the region. I am trained not only as an Orthopaedic Surgeon, but also as a Reconstructive microneural and microvascular surgeon—which has afforded me expertise with microsurgical instruments and techniques under an operative microscope. I am one of only a few surgeons in the country who performs tendon transfers for nerve palsy. In addition I have treated patients with Scleroderma and finger ischemia from all over the country with the use of blood vessel bypass procedures.
In summary, we hope you peruse this website as well as www.rearmyourself.com so that you may better understand your diagnosis and options.