NOTICE:
Our Practice has MOVED
Our new location is:
Suite 405
1815 South Clinton Ave
Rochester, NY, 14618.
The NEW phone number is 585-565-3500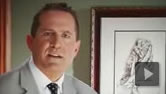 ---
For appointments call
585.565.3500
Fax Number:
585.434.4081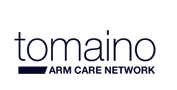 Second Opinion Program
June 6th, 2007
A number of alternative treatment plans may exist for your particular Hand, Shoulder or Elbow problem. You may prefer to avoid surgery, but wonder whether this is okay, or whether surgical intervention is inevitable--or to be viewed as a last resort.
Getting a second opinion is something you should feel entitled to do, if for no other reason than to feel reassurance that you are making the right decision for you. In addition, a second opinion may bring a different perspective to bear on your problem--and in that regard--this may enhance your decision-making.
Our Second Opinion Program is committed to providing conscientious advice regarding your diagnosis and treatment options. We believe that Knowledge is power - our commitment to honestly share information with you is empowering. Our pledge is to provide our "best in class" assessment so that you can make the best decision for you regarding treatment.