NOTICE:
Our Practice has MOVED
Our new location is:
Suite 405
1815 South Clinton Ave
Rochester, NY, 14618.
The NEW phone number is 585-565-3500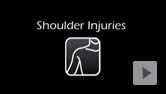 ---
For appointments call
585.565.3500
Fax Number:
585.434.4081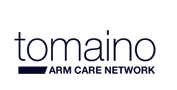 Dr Tomaino's shoulder expertise allows him to provide comprehensive management of problems affecting the shoulder. He has a particular emphasis regarding:
Arthroscopic repair of the torn rotator cuff
Arthroscopic treatment of acromioclavicular separations
Arthroscopic treatment of shoulder instability
Arthroscopic treatment for Frozen shoulder
Joint replacement for arthritis
Tendon transfers for irreparable tendon injuries and nerve injuries .
Treatment of failed previous surgery
Nationally recognized program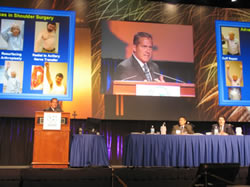 Dr Tomaino is an Assistant Editor of the Journal of Shoulder and Elbow Surgery and the American Journal of Orthopaedics—for which he regularly reviews scholarly articles being considered for publication. Dr Tomaino has delivered lectures nationally on a variety of shoulder topics, and was the Co-chair of a National Shoulder Arthroscopy Symposium in August 2007. He applies the newest techniques and innovative treatments for arthritis, instability, rotator cuff problems and sports injuries to the shoulder. Most surgical procedures can be done as an outpatient under regional anesthesia. The shoulder program leverages collaborative relationships with physical therapists trained specifically in the newest rehabilitative techniques. Our goals are to restore pain free function and motion to allow return to recreational and occupational activities
The Newsroom section of this website provides an up to date listing of his academic activity, which reflects his commitment to continuing self-education and the education of patients and professional colleagues. Listed below are various articles, which detail information regarding anticipated outcomes for different conditions treated by Dr Tomaino and his team.