NOTICE:
Our Practice has MOVED
Our new location is:
Suite 405
1815 South Clinton Ave
Rochester, NY, 14618.
The NEW phone number is 585-565-3500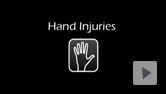 ---
For appointments call
585.565.3500
Fax Number:
585.434.4081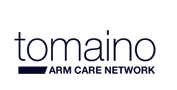 Dr Tomaino is a nationally recognized expert in the treatment of an extensive of array problems affecting the forearm, wrist, and hand including: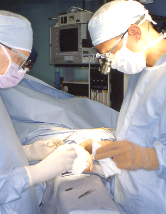 Wrist and Hand fractures and dislocations
Acute and Chronic Injuries to tendons, nerves, or vessels
Numbness or weakness in the hand or arm (including carpal tunnel syndrome)
Rheumatoid Disease
Thumb arthritis
Finger and Wrist arthritis
Wrist pain
Scleroderma and vascular problems
Contractures and stiffness
Sprains, strains, and muscle or ligament tears
Nationally recognized program
Dr Tomaino is a member of the American Society for Surgery of the Hand, a former Associate Editor of the American Journal of Hand Surgery, and a former Section Editor of Orthopaedic Knowledge Online. He regularly participates in national educational symposia, and has contributed more than 150 scholarly chapters and articles to textbooks and journals, respectively. Dr Tomaino leads the way in innovative care for hand and wrist problems, in many cases actively developing new and more effective methods of treating his patients.
Our goal is to restore pain free functional activity. Our multidisciplinary approach allows us to provide the most appropriate care for the patient's problem, with assistance from colleagues in rheumatology, rehabilitation medicine, neurology, and many other fields.
The Newsroom section of this website provides an up to date listing of his academic activity, which reflects his commitment to continuing self-education and the education of patients and professional colleagues. Listed below are various articles, which detail information regarding anticipated outcomes for different conditions treated by Dr Tomaino and his team.