NOTICE:
Our Practice has MOVED
Our new location is:
Suite 405
1815 South Clinton Ave
Rochester, NY, 14618.
The NEW phone number is 585-565-3500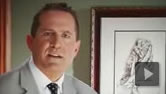 ---




For appointments call

585.565.3500

Fax Number:

585.434.4081

The MOST important thing to remember is: DO NOT EAT OR DRINK ANYTHING ON THE DAY OF THE SURGERY. Specifically do not eat or drink after midnight the night before the surgery. THIS MEANS NOT EVEN COFFEE OR WATER, etc. You may brush your teeth; just DO NOT SWALLOW ANY WATER. If you do eat or drink, your surgery will be cancelled by the anesthesiologist. There will be no exceptions to this rule.
If you take medication on a regular basis, ask you primary medical doctor whether or not it is advised for you to take it on the day of your surgery. If you do, take it with only enough water to comfortably swallow the medication.
If you typically wear contacts, wear glasses on the day of the surgery.
Do not bring valuables, including jewelry, and large amounts of money with you to the hospital. If you are spending the night, you may want to bring a small amount of money to activate the television service or use the gift shop.
Wear comfortable clothing including sweat pants or loose fitting pants if you are having knee surgery or a button down shirt or sweat shirt that is extra large which will easily fit over your bulky dressing if you are having shoulder surgery. If you will be spending the night in the hospital, remember to bring toiletries as well as shorts and comfortable sturdy shoes or running shoes to walk in if you are having knee surgery.
At the hospital on the day of surgery, you will be prepared for surgery in the pre-op area. It is during this time that you will meet with the anesthesiologist. He/she will discuss with you the options of anesthesia and help you decide which type will be best for you.
After surgery you will be taken to the recovery area. You will be in this area for approximately 1-2 hours as your anesthesia and vital signs are monitored. Family members are not permitted in the recovery room.
If you are not spending the night in the hospital, you will be discharged from the recovery room. YOU MUST HAVE SOMEONE PICK YOU UP AND TAKE YOU HOME FROM THE HOSPITAL. This is a state law.
You will receive postoperative instructions after your surgery. In general, if your fingers are free, we advise that you move them each hour to prevent stiffness during the postoperative period. If you had shoulder surgery, please make sure you adhere to your instructions as to whether you should remove the sling to start motion before your first appointment or whether you are not allowed any early motion.
---
The ON-Q Painbuster allows patients undergoing shoulder surgery to remain more comfortable postoperatively — thereby entering rehabilitation and recovery quicker — and getting back to their normal lives faster.
For more information on the ON-Q Painbuster, you can view the information page on Dr. Tomaino's site by clicking here.