NOTICE:
Our Practice has MOVED
Our new location is:
Suite 405
1815 South Clinton Ave
Rochester, NY, 14618.
The NEW phone number is 585-565-3500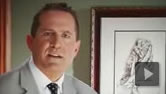 ---
For appointments call
585.565.3500
Fax Number:
585.434.4081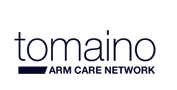 Injured Worker Program
August 6th, 2014
Treating occupational injuries is something I have done since beginning my practice in 1994 at the University of Pittsburgh Medical Center. When I was recruited back to Rochester in 2002 I began treating injured workers under the NY State Workers Compensation program, and developed a very successful following from employers, lawyers, and injured workers.
Although employers may prioritize quick return to work, for understandable reasons, and patients may be fearful of returning too soon---our expertise allows balancing the concerns of the multiple stakeholders--when an injury occurs because of work, or when a preexisting condition is exacerbated by work.
We deliver the same compassionate care regardless, and never compromise in terms of our advocacy of the patient. We routinely speak with patient's attorneys and nurse case managers, as our goal in most cases is either return to the original job, or vocational retraining.
In addition to treating injured workers with NY State WC claims, we are also privileged to evaluate and treat injured workers from out of NY State and who are employed by the Department of Labor.