NOTICE:
Our Practice has MOVED
Our new location is:
Suite 405
1815 South Clinton Ave
Rochester, NY, 14618.
The NEW phone number is 585-565-3500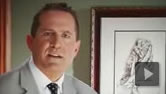 ---
For appointments call
585.565.3500
Fax Number:
585.434.4081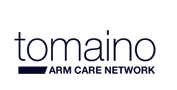 Urgent Care Program
June 6th, 2007
What if you have a situation that isn't quite an emergency, but you still need assistance in a timely fashion? When possible, the last place you want to have to visit is the Emergency room.
When it comes to Urgent Care for your Upper Extremity, this commonly means you fractured your hand, wrist or finger, cut a tendon or nerve, or have a painful tendonitis that has finally become unbearable.
Ideally, you should receive urgent care for your upper extremity from the Specialist charged with providing your definitive care as well. This will avoid the inconvenience of secondary referral after a first time visit, or worse yet, definitive care by nonspecialist.
We are available daily to evaluate your problem, provide specialized "best in class" care, and schedule surgery ASAP if necessary. Call us--emergently--if you need urgent care!!Our pledge is that we will provide the finest care possible.