NOTICE:
Our Practice has MOVED
Our new location is:
Suite 405
1815 South Clinton Ave
Rochester, NY, 14618.
The NEW phone number is 585-565-3500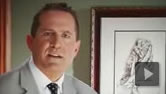 ---
For appointments call
585.565.3500
Fax Number:
585.434.4081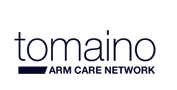 Numb Hand/Nerve Palsy Program
June 6th, 2007
Our Numb Hand/Nerve Palsy Program dedicated commitment to treating nerve injury since 1994, not merely as a Hand, shoulder and elbow specialist, but as a Reconstructive Microsurgeon as well-- who routinely treats complex problems all the way up the arm to where the nerves exit the cervical spinal cord.
If your hand is numb, you may have entrapment of the median nerve at the wrist or the ulnar nerve at the elbow-- carpal and cubital tunnel syndrome, respectively. Our diagnostic and clinical expertise will allow us to formulate a treatment plan, which may not even necessitate surgery.
More complex nerve injury may require more sophisticated techniques for reconstruction, including nerve grafting, nerve transfer, and tendon transfer. As one of a limited number of such focused Brachial Plexus and Nerve Palsy Programs in the country, our mission is to restore function in the setting of devastating, potentially life-altering nerve injury.