NOTICE:
Our Practice has MOVED
Our new location is:
Suite 405
1815 South Clinton Ave
Rochester, NY, 14618.
The NEW phone number is 585-565-3500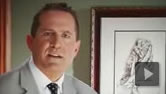 ---
For appointments call
585.565.3500
Fax Number:
585.434.4081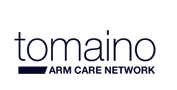 Joint Replacement/Arthritis Care Program
June 6th, 2007
You may have pain, limited mobility, and loss of function in your thumb, fingers, wrist, elbow, and shoulder. This may reflect loss of cartilage and joint inflammation secondary to Osteoarthritis, Rheumatoid Disease, Psoriatic arthritis,Post-traumatic arthritis.
In the past, limited options for treatment included splinting, cortisone injections, and joint fusions, but now joint replacement surgery is feasible and successful for not only the Shoulder and fingers, but also the wrist joint and elbow. The newest devices available commercially allow restoration of pain-free mobility from the fingertip to the shoulder.
Our Joint Replacement/Arthritis Care program leverages a close collaborative relationship with therapists and rheumatologists. Further, our focus on joint replacement and care of the arthritic upper extremity over 14 years has resulted in "best in class" outcomes--second to none in the region and beyond. In most situations your fingers, thumb and wrist can be replaced as an outpatient under regional anesthesia, and your shoulder and elbow replacement can be performed under a regional anesthesia as well, with only an overnight stay in the hospital required.