NOTICE:
Our Practice has MOVED
Our new location is:
Suite 405
1815 South Clinton Ave
Rochester, NY, 14618.
The NEW phone number is 585-565-3500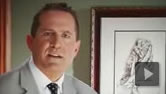 ---
For appointments call
585.565.3500
Fax Number:
585.434.4081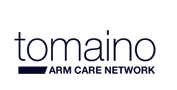 Rotator Cuff/Painful Shoulder Program
June 6th, 2007
Shoulder discomfort is one of the most troublesome orthopaedic conditions to deal with. It truly makes life miserable for many--and limits use of your hands as well, particulary overhead.
Because of the prevalence of disability secondary to rotator cuff dysfuction--from bursitis all the way to full thickness rotator cuff tears-- we have developed a Focused Care Program to systematically manage and eradicate your Shoulder Pain.
Our program is intended to teach Healthy Shoulder Habits to enable you to stay pain-free while being able to get back to the activities that you love, like golf and tennis.
In most cases nonoperative treatment will center around physical therapy, and in many cases a cortisone injection into the bursa to diminish pain. Although PT is successful in 85% of cases, if pain persists, we will typically check an MRI---and when conservative treatment is not effective shoulder arthroscopic surgery avails us the opportunity, when necessary, to precisely identify the cause of your pain, and to treat it at the same time--often in less than 1 hour, under regional anesthesia as an outpatient. Our partnership with anesthesiologists who are experts at numbing your shoulder during surgery allows you to avoid a breathing tube and the after effects typically associated with shoulder surgery in the past. Performing more than 350 shoulder arthroscopic procedures yearly, including more than 100 rotator cuff repairs each year has allowed us to be among the Region's top shoulder specialists.