NOTICE:
Our Practice has MOVED
Our new location is:
Suite 405
1815 South Clinton Ave
Rochester, NY, 14618.
The NEW phone number is 585-565-3500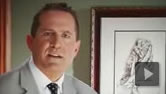 ---
For appointments call
585.565.3500
Fax Number:
585.434.4081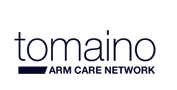 Sports Medicine Program
June 6th, 2007
Our expertise and experience treating Sports Injuries to the entire upper extremity is unparalleled--reflecting a consistent focus since 1994 on diagnosis, conservative, and, when needed, operative management of Finger, Hand, Wrist, Elbow and Shoulder injuries in athletes-- to get you back in the game at whatever level you compete at, as soon as possible.
Having treated current NFL stars, tennis and golf enthusiasts, highschool wrestlers and gymnasts, college baseball pitchers and swimmers,triathletes and kayakers, I have come to appreciate that "best in class" care revolves around accurate diagnosis, appropriate conservative intervention,state of the art surgical treatment, and experience and judgement.
Minimally invasive arthroscopic techniques can often be used to diagnose and treat wrist, elbow and shoulder pain. Your problem may be a metacarpal fracture, a wrist TFCC ligament tear, a pinched nerve at the elbow, elbow or shoulder ligamentous instability, or a rotator cuff problem. Our expertise from the fingertip to the shoulder allows us to view the whole picture--not just your specific complaint--because your entire arm may be affected unbeknownst to you.
In that light, our examination and treatment plan will leave no stone unturned so that you may Feel Better and get back into action playing the sport that you are so passionate about.
There is no better option in the region for your upper extremity sports injury than Tomaino Orthopaedic Care.
Related Photos: