NOTICE:
Our Practice has MOVED
Our new location is:
Suite 405
1815 South Clinton Ave
Rochester, NY, 14618.
The NEW phone number is 585-565-3500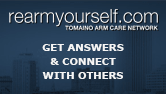 ---
For appointments call
585.565.3500
Fax Number:
585.434.4081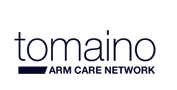 Restoring Function, Renewing Hope
Welcome to our website. Please watch our introductory video for more details about our practice, and visit www.rearmyourself.com for abundant content about your arm and more information about our network of committed colleagues.
As an Arm Care Specialist, our value proposition includes not only extraordinary expertise and experience regarding treatment of shoulder, hand and elbow problems, but also a truly personalized care experience, after which you will know in your gut that we are accountable and committed to your wellness.

From beginning my practice in 1994, through 15 years of academic practice at two University medical centers and since founding Tomaino Orthopaedic Care in 2008, our mission includes not just restoring function to your arm, but renewing hope for a better tomorrow.

Matthew M. Tomaino, MD
Shoulder, Hand & Elbow Specialist